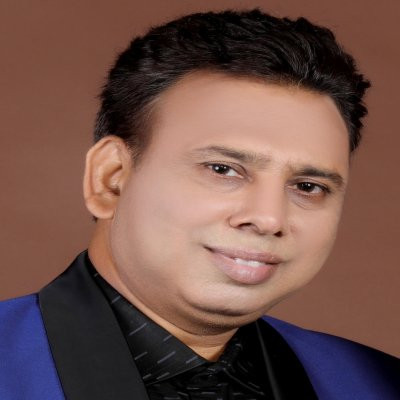 Dr. Deepak D. Shudhalwar
Professor (Computer Science/ Engineering)
Department of Engineering and Technology
Contact
Address (Work)
Department of Engineering and Technology
PSSCIVE, Shyamla Hills, Bhopal, Madhya Pradesh - 462002
Address (Home)
B – 111, Palace Orchard, Kolar Road,
Bhopal, Madhya Pradesh - 462042
State Coordinator
Himachal Pradesh
Punjab
Chandigarh
Additional Charge
Head

Information and Communication Technology Centre

Head

Computer Centre
About
Dr. Deepak D. Shudhalwar, Professor in Computer Science/Engg, is Head Computer and ICT, Centre at Department of Engineering and Technology, PSSCIVE, NCERT, Bhopal. He has obtained his Doctoral Degree in Computer Science from R. T. M. Nagpur University, Nagpur. He has more than 27 years of professional experience, including previous two years in teaching to undergraduate and postgraduate level and current 25+ years in conducting Research, Development, Training and Extension activities in the field of Vocational Education and Computer Science at PSSCIVE, NCERT, Bhopal. He has to his credit more than 100 publications in the form of curricula, textbooks, chapters in books, instructional modules, Research Papers and Videos. He has undergone more than 10 training programmes which includes Orientation programmes, Refresher courses and Short term trainings. He has coordinated more than 100 training programmes. He has participated in more than 20 Regional, National and International Seminars, Conferences, Workshops. He is also coordinating the project of Development of dynamic website of PSSCIVE. His future goals are to is to work on Virtual eSkills Labs for vocational courses.
Academic & Professional Experience
28 Years, 4 Months, 28 Days
NCERT Work Experience
26 Years, 6 Months, 8 Days
International Visits
Nepal
Academic Qualifications
M. Sc. (Computer Science)
M. Phil. (Computer Science)
Ph. D. (Computer Science)
Working in NSQF Sectors
Electronics
IT-ITeS
Media & Entertainment
Telecom
Area of Specialization
Computer Science & Engineering
Information Technology
Vocational Education & Training
Software Engineering